USD$ 545 million
Fund 0 & Fund I
USD$ 300 million
Fund II
Size
10 Succesful
Transactions
6 Exits
+ $100 Million
Skin-in-the-game
GP Capital Funds 0-II
19 Opportunities
Fund II
Identified Pipeline
PIONEER PRIVATE REAL ESTATE FUND IN COLOMBIA
YELLOWSTONE CAPITAL PARTNERS  is a Colombia-based private equity real estate investment firm focused on buying land, optimizing zoning, developing, and operating mixed-use core retail platforms and large-scale residential projects, primarily targeting Colombia's emerging working and middle classes.
As disciplined investors with attention to detail and entrepreneurial businessman vision, the firm cherry-picks landmark opportunities with winning risk/return profiles to invest side-by-side with investors for shared success. YELLOWSTONE seeks to forge powerful and deep trust-based business relationships that can create long-term value.
83,291 Residential
Units Developed
6
Mixed-use
Projects Developed
USD$ 300 million
Institutional Capital Invested
14 Large-scale
Residential
Developments
Longstanding
26-year
Family Business History
AMARILO GROUP:  Is the leading residential, retail, office, and industrial real estate development group in Colombia, engaging in the sourcing, structuring, investment, construction, sale, and management of real estate development projects in key urban growth hubs in Colombia and Panama. The company was founded in 1993 is headquartered in Bogota, Colombia, and ranked top-3 in terms of sales in Colombia. During the past 5 years the company has achieved an average annual EBITDA growth of 16% with total revenues of USD$ 420 million, and is ranked as one of the top-25 leading companies that contribute the most to Colombia.
During the past 5 years, the Company was ranked No. 1 in the industry for best business reputation and corporate governance by Business Monitor of Corporate Reputation (MERCO). The Company is also committed to sustainability and corporate social responsibility and offers workshops, a technical education program, and guidance for working-class families transitioning into community life as new homeowner's of the AMARILO family. In the past 26 years Amarilo has promoted more than 83.291 residential real estate units, 14 large-scale residential macro-projects, and 6 shopping malls in 14 cities in Colombia and Panama.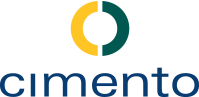 CIMENTO:  Is a real estate operating company and joint venture between the founding fathers of AMARILO GROUP, and a leading Central-American real estate group. The company was formed in 2011 to capitalize the Colombian mixed-use real estate strategy opportunity, and is currently developing its third successful project. Cimento has demonstrated that Colombians see experience and entertainment-based malls as community gathering places that have evolved into "new town centers". Partly by watching the struggles in the U.S, the Strategic Partners have learned that successful malls must have a tenant mix focused on experience and entertainment, and not built far away from urban cores near a highway, depending on big-box anchor tenants to generate foot traffic. CIMENTO is successfully replicating the concept of "live, work, and play" in the same place, by building mixed-use developments around retail platforms, with added-on real estate types such as: office, multifamily, cultural, residential, hotel or medical offices, to generate higher returns.