FCP Inmobiliario Yellowstone Real Estate Opportunity Fund II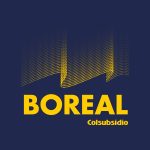 Boreal is a large-scale sustainable residential project developed by Amarilo Group, strategically located in one of the most vibrant and consolidated areas in Bogota for its rising middle class. The area has an ample offer of transportation, entertainment, shopping and industry.
The project has a wide offer of common areas centralized in the "Circulo Boreal". This set of amenities is designed to satisfy the needs of all families. The "Circulo Boreal" includes a pool, spa, children playground, fitness centers and more.
Boreal has a total offer of 1,008 apartment units that range from 74m2 to 102m2.