FCP Inmobiliario Yellowstone Real Estate Opportunity Fund II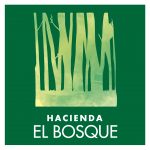 Hacienda el Bosque is a large-scale sustainable residential project developed by Amarilo Group, located within the Lagos de Torca development, an initiative conceived by Bogota Mayor's Office to develop the north side of the futuristic city and seeks to integrate proper infrastructure development, housing projects, cultural spaces and ample green areas.
Hacienda el Bosque will integrate the highest environmental standards of urban infrastructure. Its location, on the north side of Bogotá, makes the project a unique opportunity for families who are looking for more space, a better quality of life near schools, hospitals, shopping centers surrounded by ample access roads and green areas.
Hacienda el Bosque is large-scale residential project formed by 21 individual projects with a total offer of more than 10,000 residential units.